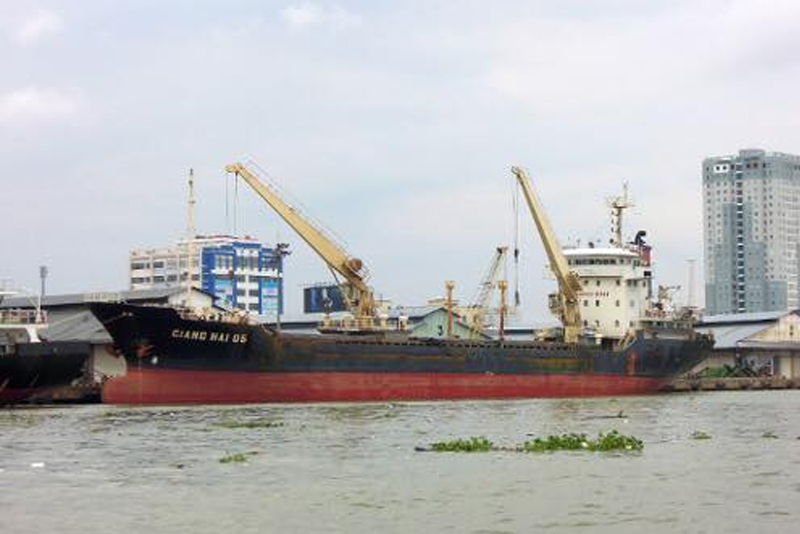 Abu Sayyaf group seized 6 Vietnamese sailors on Feb. 19 near southern province of Tawi-Tawi
ZAMBOANGA CITY, Philippines - Daesh-linked terrorists shot and killed one of the Vietnamese sailors they kidnapped off the Pearl Bank near the southern province of Tawi-Tawi over three weeks ago, an army official said Tuesday.
The Abu Sayyaf group seized the six sailors on Feb. 19 after killing one of the crew members aboard the cargo vessel.
The commander of Joint Task Sulu confirmed the death of a Vietnamese hostage who, he said, tried to escape from his captors at an undisclosed place in the southern island province.
Col. Cirilito Sobejana did not divulge the identity of the slain Vietnamese sailor or say when the hostage was killed by the terrorist group.
Early on Tuesday, a sub-leader of the Abu Sayyaf group was killed after resisting arrest, also in Tawi-Tawi.
Forty-eight-year-old Buchoy Hassan, also known as Black or Bocoi, was killed following a law enforcement operation launched by the Joint Task Force Tawi-Tawi and police at his residence.
Hassan was wanted in Malaysia for his alleged involvement in the abduction of Taiwanese national Chang An Wei at the Pom Pom Island Resort in Sabah in November 2013.
The Armed Forces of the Philippines had earlier said the Abu Sayyaf terrorists were still holding captive over 30 hostages.
Over the past year, the Abu Sayyaf beheaded a German and two Canadians.
Since 1991, the group -- armed with mostly improvised explosive devices, mortars and automatic rifles -- has carried out bombings, kidnappings, assassinations and extortion in a self-determined fight for an independent province in the Philippines.
By Hader Glang